With PUBG Banned in India being the biggest news of the Hour, here are 10 Best alternatives for PUBG Mobile.
Note: We did intentionally leave Fortnite out of the List, because Epics situation with Apple and Google are kind of delicate right now.
Here are the Alternatives!
Read: Detailed list of Indian Alternatives of Popular Chinese Apps
1) Battlelands Royale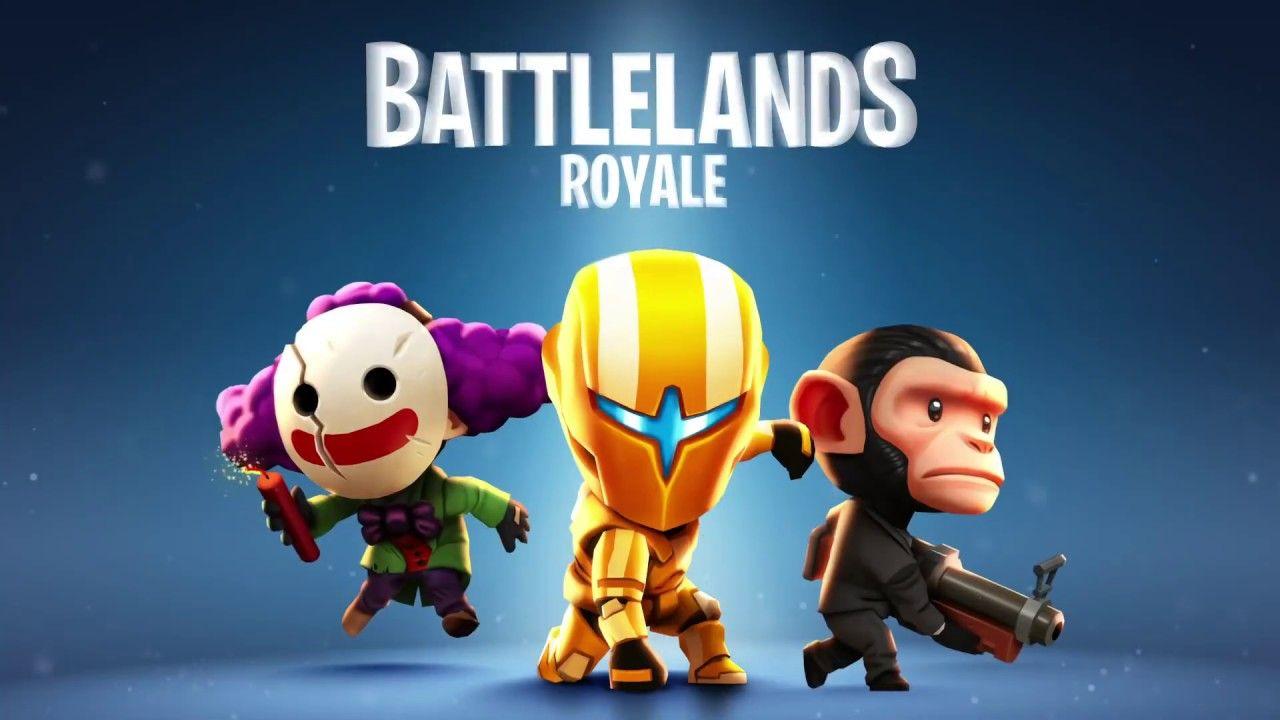 Battlelands Royale is a third-person battle royale shooter. It's also a bit smaller than most. Players drop into 32-person battle royales. Most matches take between three to five minutes. Otherwise, it's a fairly standard battle royale experience. You find stuff, use that stuff to slay opponents, and try to be the last player standing. There are also character upgrades, the standard shrinking area mechanic, and more. There are some lag issues from time to time and the free to play model is more aggressive than PUBG Mobile or Fortnite. Otherwise, this is a good one.
2) Call of Duty: Mobile
Call of Duty: Mobile had the largest mobile game release of all time. There's a reason for it. The game is one of the most polished in the genre with a good amount of content. The game features some various PvP modes, including a 100-player battle royale mode. In addition, the game has a ton of weapons, customizations, and other characters to unlock and play with as you grind it out. It's honestly right up there with PUBG Mobile and Fortnite as among the best battle royale games on mobile and unless the developers really mess up, it should stay that way for a while.
3) Creative Destruction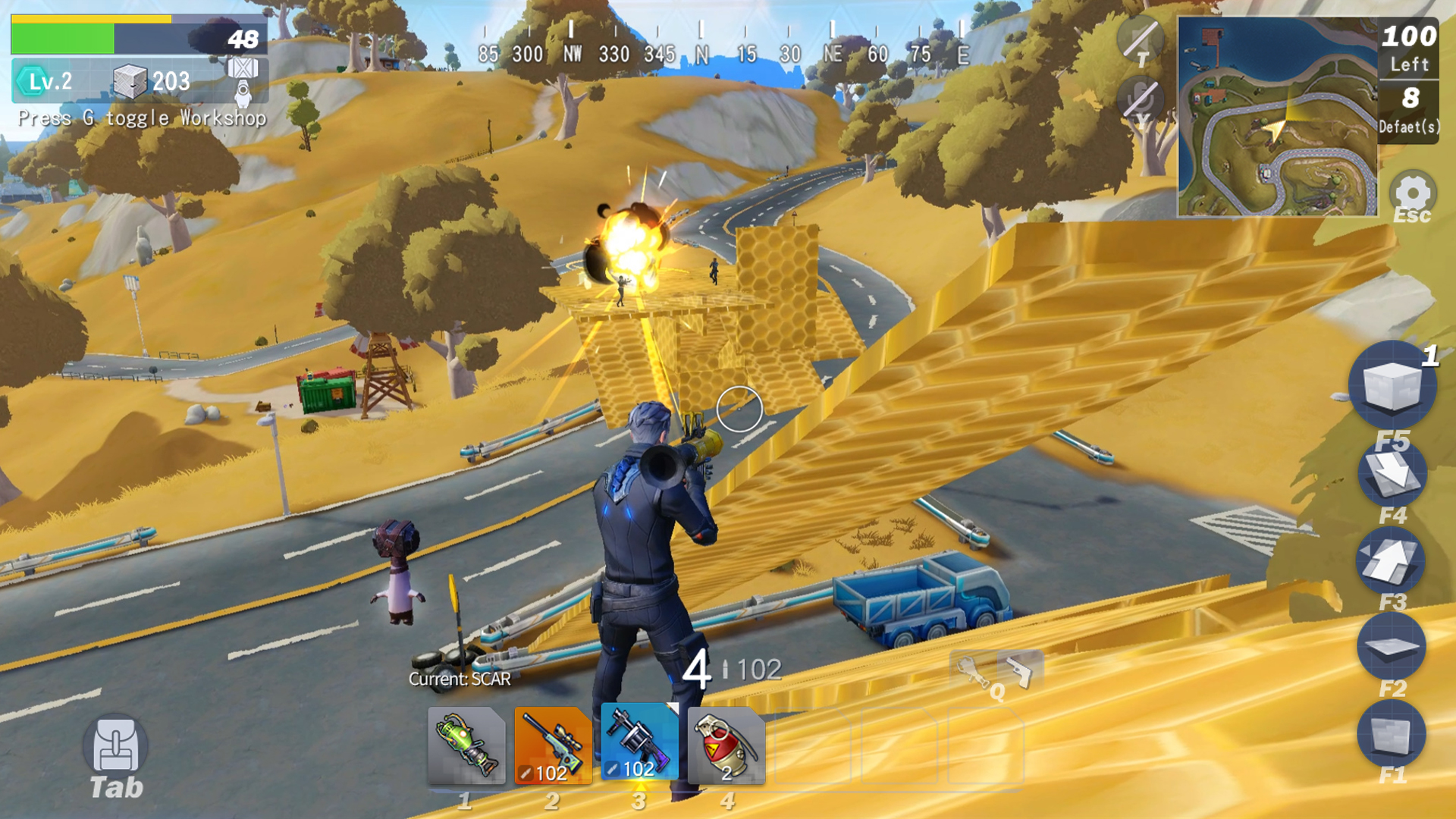 Creative Destruction is extremely similar to Fortnite. In fact, we consider it a clone. It's a decent clone, though. The game includes a large map with varying landscapes and 100-person matches. You can craft and destroy stuff. Additionally, you can play in third or first person perspectives. We thought that was really fun. The game runs terribly on some midrange and low end phones. Additionally, it has the occasional bug. However, the experience was still quite good in our testing.
4) Garena Free Fire
Garena Free Fire is one of the most popular battle royale games. It's weird that it doesn't get as much chatter as Fortnite or PUBG considering its 100 million downloads. The game includes ten minute games with up to 50 participants. It uses shooter mechanics like most of its peers. You can also create four-man squads with a voice chat. Our testing went surprisingly well. The graphics are decent and the game play is smooth. Loading is actually fairly quick. There honestly isn't a lot wrong with this one. It is a freemium game, though, to the surprise of nobody.
5) Guns Royale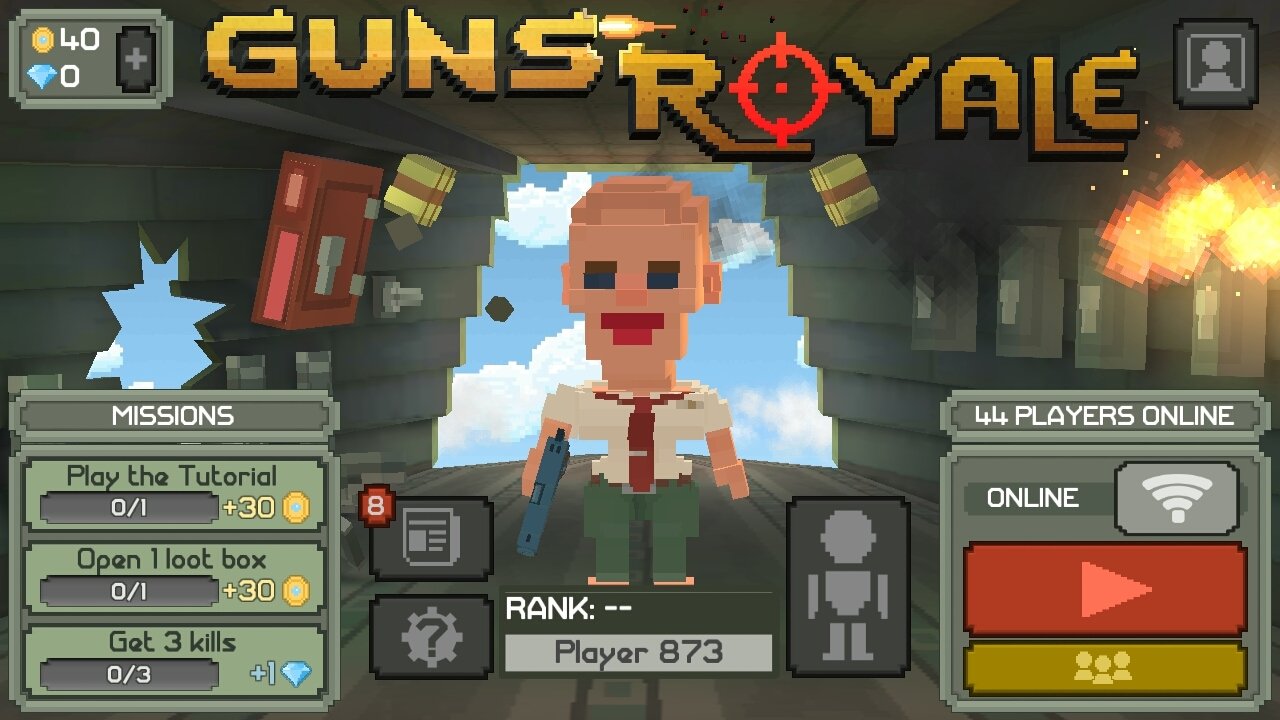 Guns Royale is a fairly standard battle royale title in terms of pure mechanics. You drop down in a massive free for all shootout with a bunch of players in a shrinking game zone. However, the game goes from a first person perspective to a three-quarters isometric style view. This gives you the ability to see your opponents all around you, even behind corners sot he game dynamic is a lot different. Additionally, this one has AR elements for an even more unique experience along with some other game features. It's a free to play game like basically all other battle royale games, but it's not aggressive with it or anything.
6) Pixel's Unknown Battle Ground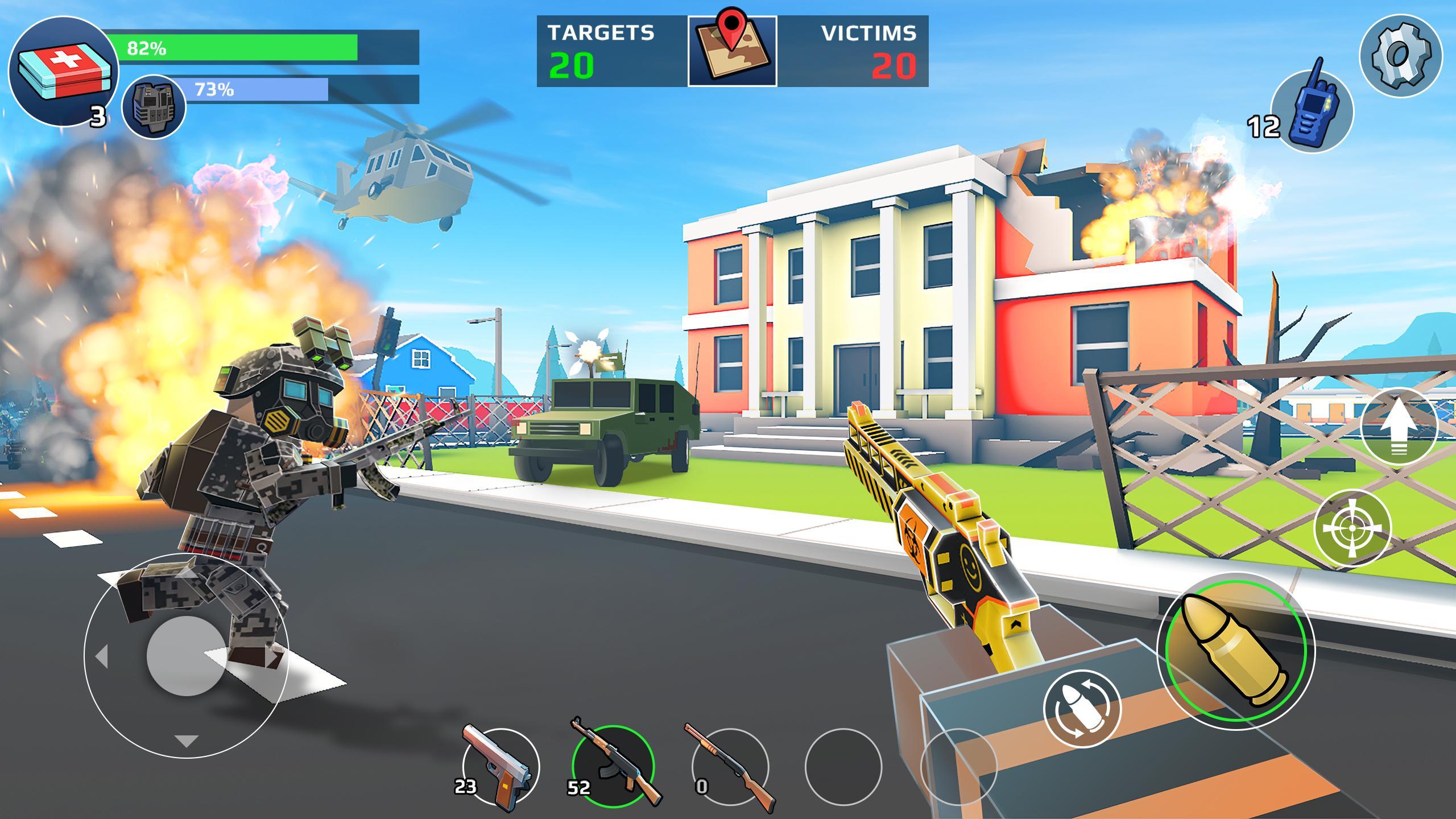 Pixel's Unknown Battle Ground is a clone of PUBG, obviously. It uses pixel style graphics, but most of the mechanics and controls are the same as other shooter battle royale games. You drop in, find stuff, kill the other players, and survive the longest. This one also features an in-game chat, auto shooting, lower graphics settings for lower end phones, This one has some stability issues that we noticed during our testing. Frankly, if you're going for something like this, you might as well go with PUBG Mobile itself. Still, it's better than most of the other PUBG clones on Google Play.
7) Rules of Survival
Rules of Survival is another PUBG clone. It came out after PUBG Mobile was announced, but before the release date. You drop in from an airplane, find stuff, and kill people as per the norm. This one has some additional weapons, vehicles, and matches with 120 players. It's a little less composed than most battle royale games, but that also adds an element of chaos for better or for worse. It has stability and lag issues like most other games. Some matches were more fun than others. This one hasn't aged all that well in the face of more polished competition, but it's still not bad as an alternative to those titles.
8) ZombsRoyale.io
ZombsRoyale.io is an arcade shooter with battle royale elements. You drop into a world with a bunch of players. The goal is to be the last person standing, obviously. It uses simple 2D graphics, simple controls, and simple mechanics. It doesn't take long to learn. Additionally, there are team play modes, a metric ton of cosmetic stuff, leaderboards, weekly events, and more. This feels more like a mobile game than a console title ported to mobile. That's perfectly okay, but it does come with a bunch of freemium elements. Plus, the stability is a little rocky on occasion. Otherwise, it's a decent experience.
9) Knives Out
In Knives Out, there are 100 players who fight it out in the game arena just like in PUBG Mobile. This game has decent graphics and smooth gameplay. Those who are not yet 17 can opt for this game as PUBG Mobile and Rules of Survival are recommended for those who are above 17.
10) Survivor Royale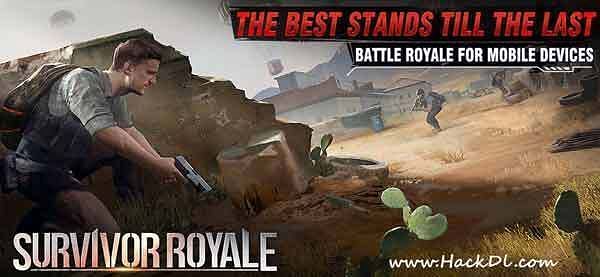 Survivor Royale is a game from the makers of Rules of Survival. This game is not too different from Rules of Survival. Survivor Royale features a zone that shrinks with time, just as it is the case in Rules of Survival as well. The weapons in this game are also quite similar to the ones in Rules of Survival. There is a Firework Night mode which is fun to play as you can only use firework weapons to kill your enemy.
Read: The Business Impact of PUBG Ban in India| India Bans PUBG
11) Vast Survival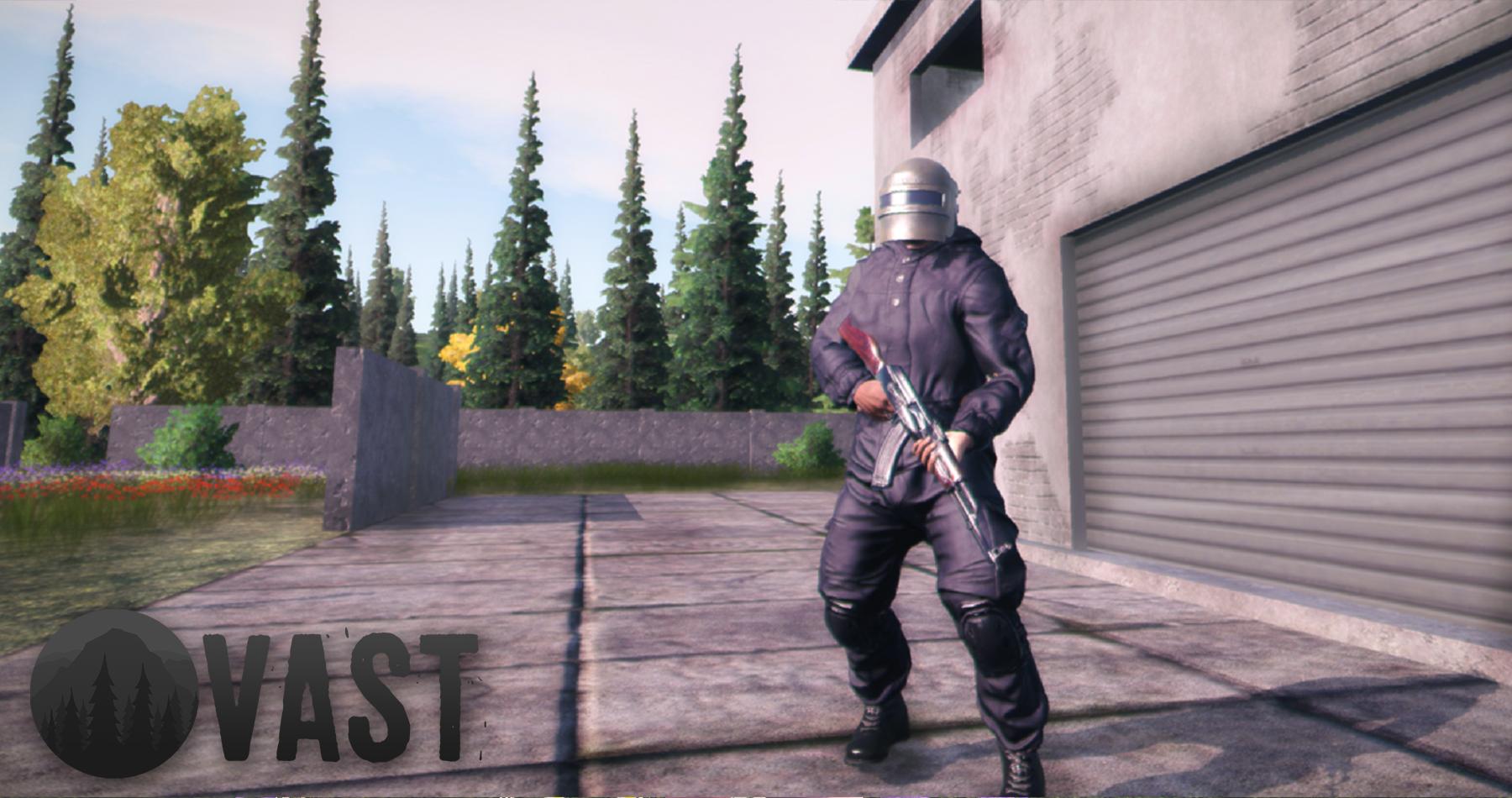 Vast survival is one of the best alternative games to Players unknown battleground (PUBG). Like every one of the other games like Pubg on this list, Vast survival is a multiplayer action and adventure game with high-end 3D visuals, Like Pubg all you need to do is survive and be the last man standing. Like Pubg and other advanced games too, Vast Survival is expanding and available on PC if you want to play on a larger screen other than your Android device. The visuals on this game, one of the best things about it, you should check it out.
12) Gods of Boom
Gods of boom deliver PVP battles to another level with its vivid graphics and enchanting visuals. Of of the best things about this PUBG alternative is apart from the fact that it is very easy to get and play, it's intuitive controls and pro play mode makes it perfect. And like every other game on this list, Gods of Boom is regularly updated with new skins, battle modes, and events.
13) Bullet Strike
Known as one of the most enjoyable FPS shooting games, Bullet Strike can be worth a hit, especially if you like sniper games. What we noticed in this game is an extensive collection of sniper guns with many accessories. Therefore, you can also choose ammunition that can help you dominate the game and become the most wanted sniper assassin! Choose PvP and PvE modes based on what suits your style or taste. The first allows you to fight other players from around the world, and the second lets you get to know the sniper game tricks. Beware that your competitors are always lying, and only a small mistake will get you out of the battle.
14) Action Strike: Online PvP FPS
Action strike is relatively new and not that popular but if you're looking for something fresh and brand new in the world of online PvP games, this is the one to try.' Enjoy real-time combat, easy control, and a huge arsenal of weapons, there's a lot actually including knives, flamethrowers, grenade launchers, and so on. Like every other FPS game on this list, while there are limits, you're also able to customize your players as much as you want with this game. Play every day to get special rewards and discounts up to 80%
15) Cyber Hunter
Cyber Hunter is an action-packed royale shooter game like PUBG. It is set in a virtual world where gamers can create anything they want. While shooters aren't really new at all (like the Unreal Tournament), the truth is that the names of your favourite PUBGs or Fortnite have brought this genre back into fashion. In an attempt to advantage of the recent success of these two titles, many other developers with more or fewer fortunes have released dozens of titles based on the same principle of battle royales.
Conclusion
There are many Battle Royale Games out there which are link PUBG, but which one is the Best for you? Are there any games we missed?
Tell us in the Comments section down below.
Follow us on Google News!
Also Read: India's Reliance Retail to acquire Future Group's units for $3.4 billion