Flipkart hosts its annual event, big billion days where this e-commerce giant will bring in a variety of brand items for sale in a short span of time. Not only the items will be the things to look out for but also the cashback is something to watch out for. This year, they have teamed up with Paytm and has implemented various cashback offers. Insights have been received that six companies will be launching new smartphones during the sale. Overall, this will be a sale that shall be remembered for long and is promised to be better than ever.
When will the sale start?
The sale has begun on 3rd October 2021.
Where will the sale be held?
Just download Flipkart on your phone or log in to their website to avail the deals in this span of time.
The catch of Big Billion Days
Realme- This brand has confirmed that their brand new phone realme Narzo 50 will be launched.
Oppo- This mobile brand that is now leading other brands will launch its new phone through big billion days.
Samsung- The brand that never fails to amaze its loyal users is also planning to launch its new phone.
Poco- It has been found out that poco will launch its phone.
Vivo- competing with poco, vivo also will launch its phone on.
Motorola- This brand that has created a stir among the phone users is going to reveal its latest mobile.
Soundcore- Taking the opportunity of the big billion days, Soundcore has decided to launch its Life Note E Saina Nehwal Edition earphones.
Boat- If you are looking forward to great deals in boat products then this is the perfect time for you. Boat smartwatches will have a 70% discount at this time, while its headsets have a 80% discount.
Intel powered laptops will be available at a 40% discount.
It is said that realme 4k google TV stick will launched during the big billion days sale.
The deals to awe at:
Here are a list of things that will have a greater amount of discount during this tenure of Big Billion Days.
1) OPPO A53s
This phone has a RAM of 6GB and a ROM of 128 GB with HD+ display. The camera quality is a top notch one 13MP + 2MP + 2MP | 8MP Front Camera. It has an overall display of 6.52 inch and MediaTek Dimensity 700 Processor. Finally, it comes like dual mode, eye care and various other eminent features.
ACTUAL PRICE: 16990
PRICE DURING THE SALE: 12990
2) infinix Smart 5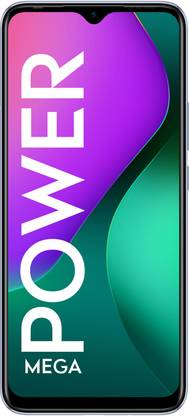 This phone comes with a 2 GB RAM and 32 GB ROM. It has a 17.32 cm HD+ display. It jhas a 13MP + Low Light Sensor + 8MP Front Camera. With 6000 mAh Li-ion Polymer Battery and MediaTek Helio G25 Processor, this is a phone that will satisfy your not so good budget.
ACTUAL PRICE: 8999
PRICE AFTER THE DISCOUNT: 6999
3) REALME 8
Realme 8 is a phone that comprises of 8GB RAM and 128 GB ROM. With a display of 6.4 inches and full HD+ display, this phone serves as a treat to all the tech savvy guys who opt for Realme 8 all the time. It has 64MP + 8MP + 2MP + 2MP | 16MP Front Camera with 5000 mAh battery. It also has MediaTek Helio G95 Processor and super AMOLED display.
ACTUAL PRICE: 17999
PRICE AFTER DISCOUNT: 15499
4) Infinix Hot 10s
With a 4 GB RAM and 64 GB ROM, this phone is a very budget friendly target for the one who are in dire need of a phone. With 6.82 inch display and HD+ quality, this phone also comes with a long lasting battery- 6000 mAh Li-ion Polymer. It also has a refresh rate of 90 Hz and MediaTek Helio G85 Processor.
ACTUAL PRICE: 12999
PRICE AFTER DISCOUNT: 9499
5) Google Pixel 4a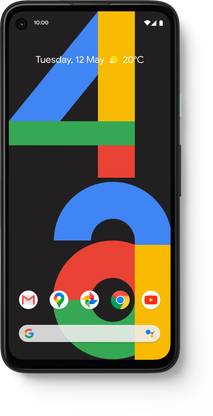 This phone has a display of 5.81 inch and RAM value of 6 GB while the ROM value is 128 GB. it gives a full HD quality display and its camera with 12.2 MP rear and 8MP front camera will never let you down. Though its battery is a bit low, but it has a Qualcomm Snapdragon processor and OLED display. Overall it is a great phone to work with and get their hands on in this sale.
ACTUAL PRICE: 31999
PRICE AFTER THE DISCOUNT: 25999
6) POCO X3 PRO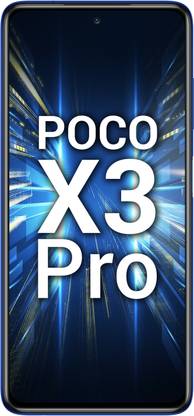 Poco series has launched a lot of phones that has won the hearts of many users. With a massive drop in price, this is one of the phones one must look forward to. With 8 GB RAM and 128 GB ROM, this has a promising display of 6.67 inch. It has a camera of 48MP + 8MP + 2MP + 2MP | 20MP thus giving a great photographic experience. It has a battery of Qualcomm Snapdragon 860 Processor and comes with multiple voice assistants.
ACTUAL PRICE: 23999
PRICE AFTER DISCOUNT: 14990
7) iPHONE SE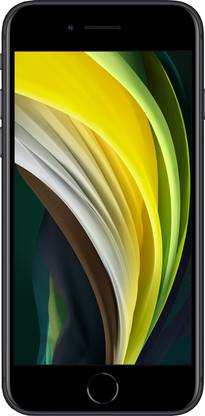 With 4.7 inches display, it has a 64 GB ROM. It also has a Retina Display. With a camera of 12 MP and 7 MP front and rear camera, it also comes with a A13 Bionic Chip with 3rd Gen Neural Engine Processor. It also comes with water and dust resistant features. It has the capacity to charge faster than ever and like most iphones has a wireless charging facility. Overall, a phone with great performance and great design.
ACTUAL PRICE: 39900
PRICE AFTER DISCOUNT: 24999
8) IPHONE 12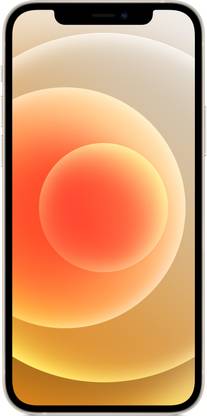 This brand new iphone has created a stir among all the users and you are getting it at an affordable price. It comes with a ROM of 128 GB and also comes with a 6.1 inch display that provides super Retina XDR display. It has a camera work of 12MP + 12MP | 12 MP front. The latest addition that we can see in this phone is the A14 Bionic chip with Next-Generation Neural Engine Processor. Also protected with a ceramic shield and has great water resistance. It also comes with an OLED display and truedepth front camera. Overall a complete package of ecstatic features.
ACTUAL PRICE: 70900
PRICE AFTER DISCOUNT: 49999
9) iPHONE 12 MINI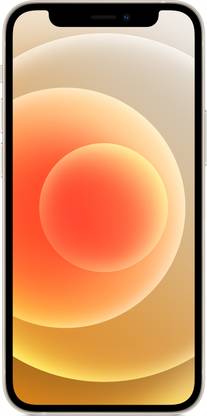 This mini version of the well known iphone 12 is also a great catch and now is available at a lesser price. With a ROM of 64 GB, it has a 5.4 inch super retina XDR screen display. It also has a camera of 12 MP+ 12 MP | 12 MP front. It comprises of A14 Bionic Chip with Next Generation Neural Engine Processor as well as ceramic shield. It also has IP68 water resistance and all screen OLED display and 12MP TrueDepth Front Camera with Night Mode and 4K Dolby Vision HDR Recording. Overall, its a device that we are getting at a reasonable price.
ACTUAL PRICE: 59900
PRICE AFTER DISCOUNT: 39999
10) APPLE AIRPODS PRO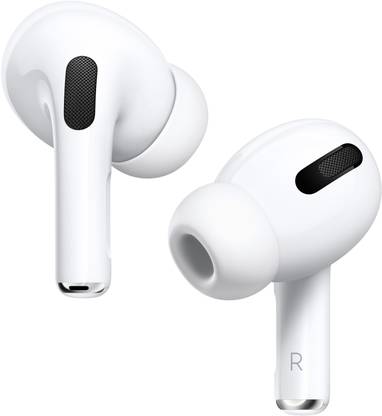 This wireless airpods have a battery life of 24 hours. It has a transparency hearing and interacting with the world around us. It has dynamic head tracking for theater like experience. For the ones who sweat, this is sweat proof and easy to fit device.
ACTUAL PRICE: 24900
PRICE AFTER DISCOUNT: 16990
11) MSI GF63 Thin Hexa Core i5 10th Gen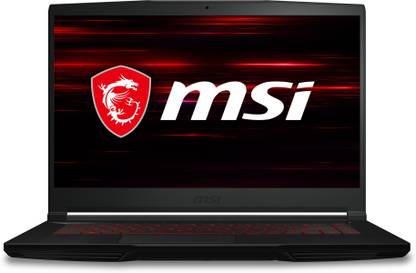 A laptop is a must in this time and getting the perfect device at a good price is hard. It has a display of 15.6 inch and Full HD LED Backlit IPS Display with 60Hz Refresh rate. This is a very light desktop with no optical disk present.
ACTUAL PRICE: 76990
PRICE AFTER DISCOUNT: 54990
12) APPLE Airpods Max Bluetooth Headset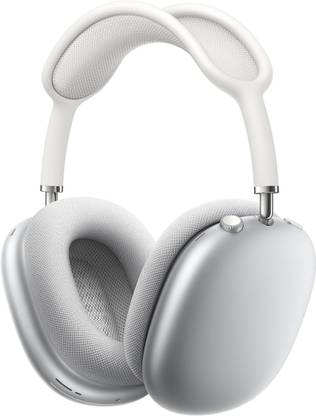 This bluetooth headset brought in by apple has active noise cancellation which cuts all the outside noise. It has spacial audio with dynamic head tracking that provides theater-like sound that surrounds us. It provides 20 hours playtime. It provides computational audio with acoustic design with the Apple H1 chip and software for breakthrough listening experiences.
ACTUAL PRICE: 59,900
PRICE AFTER DISCOUNT: 48,999
13) APPLE AIRPODS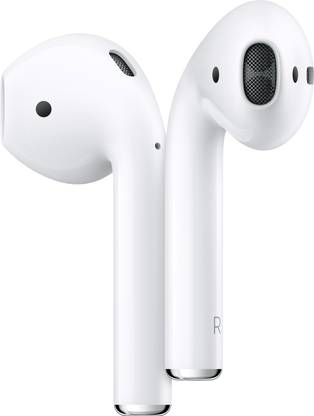 This airpods come with a mic and is automatically connected. This has an easy set up for all the apple devices and it is comfortable in nature. it easily share audio between two sets of AirPods on your iPhone, iPad, iPod touch, or Apple TV. The switching between apple devices is seamless with an additional charging case that delivers 24 hours of charging.
ACTUAL PRICE: 14,900
PRICE AFTER DISCOUNT: 8,999
14) OPPO Reno6 Pro 5G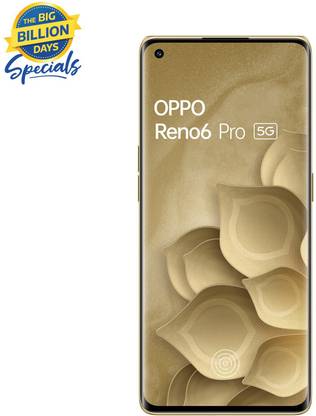 This phone has great features like 12 GB RAM and 256 GB ROM. With a full HD+ display of 6.55, it comes with a 4500 mAh Lithium-ion Polymer Battery. It also has a mediaTek Dimensity 1200 processor. It has a 3D borderless screen with flare potrait video. A phone that you can count on.
ACTUAL PRICE: 46990
PRICE AFTER DISCOUNT: 39990
15) ASUS ROG Phone 3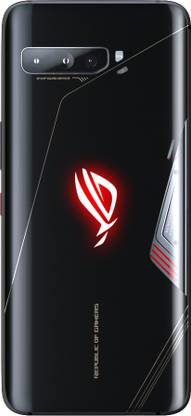 With a RAM of 12 GB and RAM and 128 GB ROM, this phone has a full HD+ display of 6.59 inch. It has a battery power of 6000 mAh Lithium Polymer and also a Qualcomm Snapdragon 865+ (SM8250) Processor. Overall, this is a perfect phone to get for yourself.
ACTUAL PRICE: 55999
PRICE AFTER DISCOUNT: 34999
Conclusion
Flipkart's Big billion days will be a big event like every year and this year it is said to be held from September 24th to 1st October. More information will be given in the reveal calendar. Partnered with ICICI and AXIS bank, this e-commerce event will surely satisfy you by all means. So hurry up and grab this opportunity.